20+ Creative Ways to Use an Ice Cube Tray

When You Put These Items In An Ice Cube Tray, You Can Make Something Incredible!! Ice cube seems to be an obvious and easy solution whenever comes to using ice cube tray in order to cool down a drink, but just because an ice cube tray is technically meant for water as its name says, doesn't mean you can't use it for way cooler purposes. Did you ever think of putting herbs and flowers in your plastic tray? How about using as your jewelry organizer?! Stop making boring blocks for your drinks and spice up your cube game instead by getting inspirations of all ideas we shared here.
Let's start off easy: freeze leftover coffee via Design Love Fest.
Not that we know why this would ever happen, but if you have leftover wine, freeze it and add it to your next pitcher of sangria via Ponte Family Estate.
If your yogurt is about to go bad, freeze it to make it last longer via The Cutting Board.
Freeze liquids in layers for a fun and fruity effect via Oh Joy!
Make everything a bit peachier with these pureed cubes via Paula Deen Network.
Frozen Cheesecake Bites via Better Recipes.
While I'm not exactly a bluebird-on-my-shoulder kinda gal, I have no ill will whatsoever about Valentines Day. We're not big on celebrating in my house, there is no bitterness involved in the smashing of conversation hearts necessary to make these via The Decorated Cookie.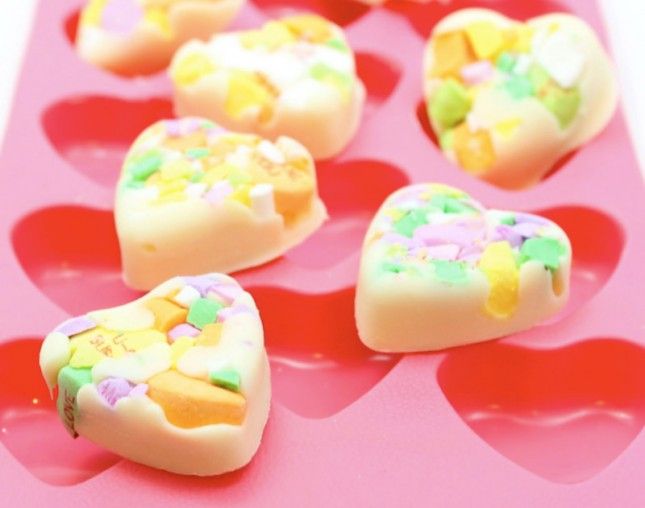 The post 20+ Creative Ways to Use an Ice Cube Tray appeared first on The Perfect DIY.